Upcoming Events…
Reiki I Training
Friday October 15th, 6-9PM & Saturday October 16th, 10AM-4PM
Location: The Divine Paradigm Center, 38 Lafayette Rd. (Rt. 1), Salisbury MA
Class Fee: $250 – Register Before October 10th and Save $20
There Are Only Limited Spots Left In This Training So Sign Up Now
Reiki is a sacred form of healing that was developed by Master Usui Shiki Ryoho in Asia during the 1800's. The practice spread through the U.S. from Hawaii. Reiki comes from the Japanese word "rei" (universal) and "ki" (life energy) Reiki is a type of healing energy.
Reiki is a hands-on healing technique that helps bring harmony and balance back into a system out of balance by reminding the body and mind to heal itself and in return to its own perfection. Reiki energy goes where it's needed in the body, to release blocked energy due to physical injury and emotional pain. 
In this training you will learn:
How to be a conduit for this sacred Reiki energy to come through to work on any area of your body where you are experiencing pain or discomfort.
As a Reiki I Practitioner, you will be a conduit of the Reiki energy for your family, friends, and clients.
Christina Meriah Lucia – is a certified 3rd Degree Master Reiki Teacher in Usui Shiki Ryoho and Natural Healing from the Los Angeles School of Reiki. She has been a Reiki practitioner since 2001. She is eighth Master Teacher in her lineage after Usui.
---
Chakra Shine-Up Class
November 10th – December 22nd, 1-3PM
Class Fee: $240
Brighten Your Chakras!
Learn how to clean, balance, & rejuvenate 7 energy centers, one chakra per class time. With sound tuning forks, crystals, & energy tapping.
The class Includes a set of crystals and information on attracting desires.
---
Reiki II Training
Stay tuned for upcoming dates…
Location: The Divine Paradigm Center, 38 Lafayette Rd. (Rt. 1), Salisbury MA
Class Fee: $250
Includes 7 hours of Reiki training & on-going Reiki Healing sessions
to give and receive the Reiki Energy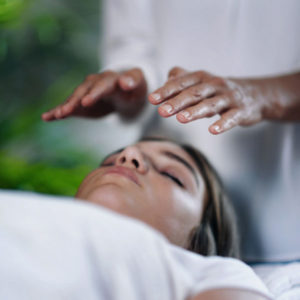 Are you ready to Amplify your Reiki power to a higher level?
As a First-Degree Reiki Practitioner, you are a conduit of the sacred Reiki energy coursing through your body and hands. You have experienced that with your hands on the body that Reiki I works, and the Reiki energy goes where it is needed to release blocked energy and restore the body to balance. You also learned the basic hand placements to use when healing yourself and others. The next step is to become a Second-Degree Reiki Practitioner.
As a Second-Degree Reiki Practitioner, you will do the hands-on healing with an increase in the power of the Reiki energy. For example, Reiki I is like a 15-amp wall socket, compared to the power of Reiki II as a 30–50-amp socket of a large appliance. Reiki II also gives you additional benefits for healing yourself and others, including being able to work on physical and emotional challenges and send Reiki energy for long distance healing.
Instructor: Christina Meriah-Lucia, Master Reiki Teacher, trained in Usui Shiki Ryoho & Natural Healing from the Los Angeles School of Reiki. Christina is also a Master Sound Vibrational Teacher & Intuitive at the Divine Paradigm Center.
Contact us to register.
---
👉🏼 STAY TUNED FOR MORE EVENTS COMING SOON!